Kazaguruma-Demo to mark the 4th Anniversary of FUKUSHIMA
Sa. March 7th, 2015, from 13:00 Brandenburger Tor
Sayonara Nukes Berlin, Anti-Atom-Berlin and NaturFreunde will hold its third anti-nuclear public rally "Kazaguruma Demo" on March 7, 2015. Our motto will be: "Vergesst FUKUSHIMA nicht! (Remember FUKUSHIMA!)".
We will march through the city center of Berlin holding Kazaguruma (pinwheel in Japanese) to remember the lesson learned through the Fukushima disaster and call for a nuclear-free future.
To show our respect to the culture that the people in the Fukushima region embrace, we will dance one of their traditional folk dances "Kansho-Odori"with remix music of a popular folk song from Fukushima called "Aizu-Bandaisan" in our parade.
Join us and dance with us!
* Kazaguruma (pinwheels) will be distributed during the opening of the demo on 07.03.
What does "Kansho-Odori" look like?
Check this out!
(Kansho-Odori Kazaguruma demo version)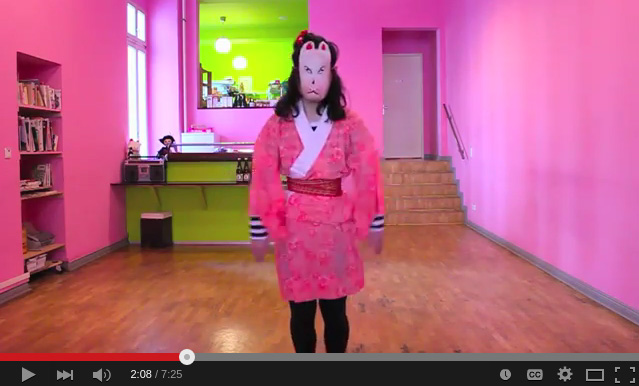 Demo-Route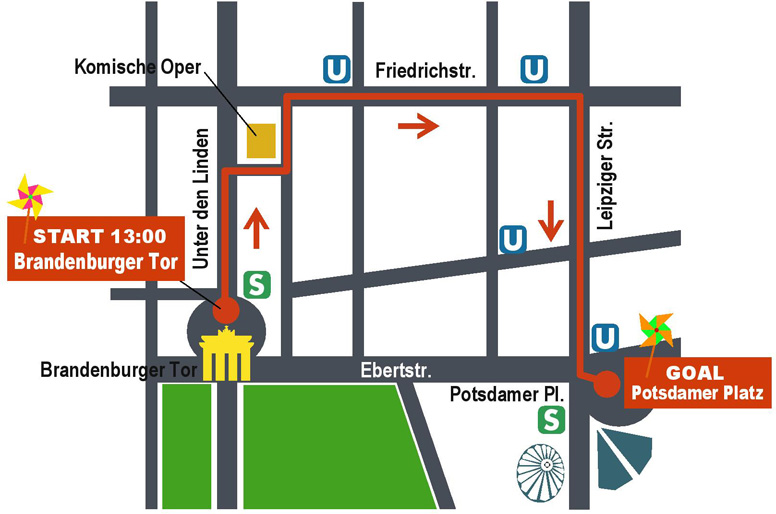 Invite your friends!
Links