Let's break the nuclear chain.
Kazaguruma Demo: Seven years from FUKUSHIMA
March 10, 2018 at 13:00
Meeting point: Brandenburer Tor-Pariser Platz, Berlin
- Opening performance by Kazuma Glen Motomura, Mad World Dance
- Closing performance by Sympathetic Cardiogram Daichi Matsusaki & Fumihiro Ono
Let's break the nucear chain!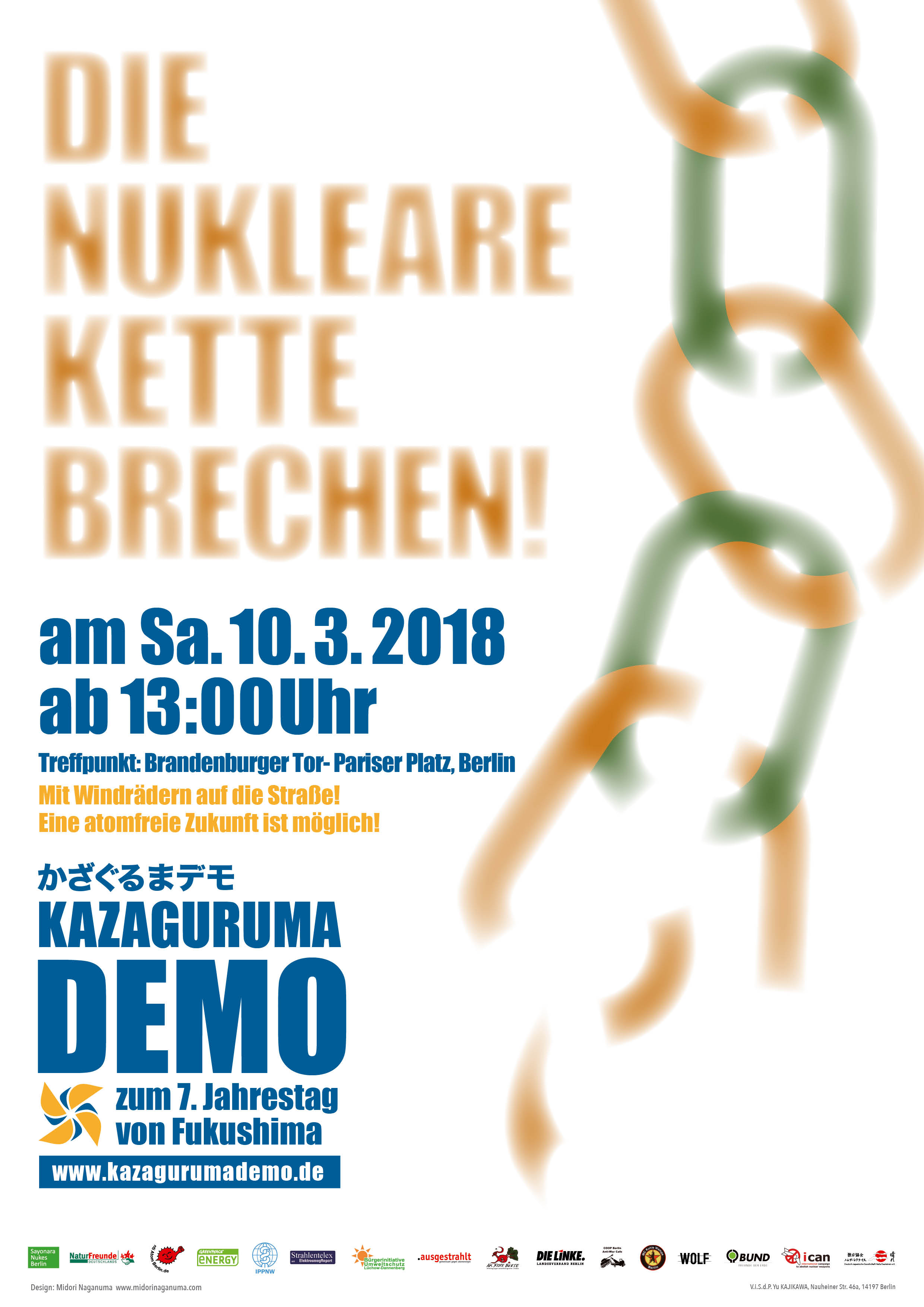 Demo route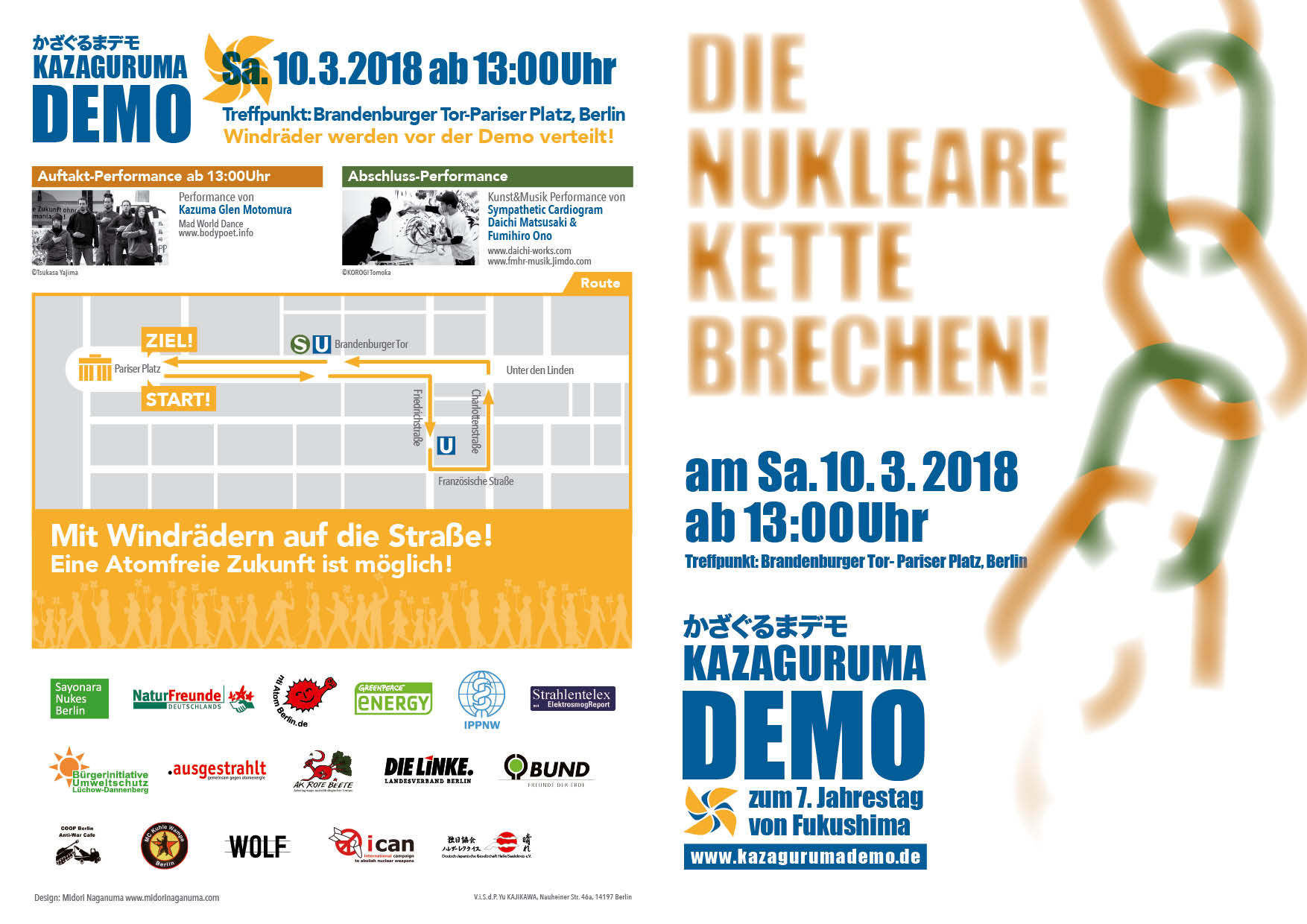 Kazaguruma (pinwheels) workshop with coffee and cakes
February 24th, 2018 (Saturday), 13:00-17:00
Wolf Kino Studio, Wildenbruchstr. 5, 12045, Berlin (google map)
Free entrance!!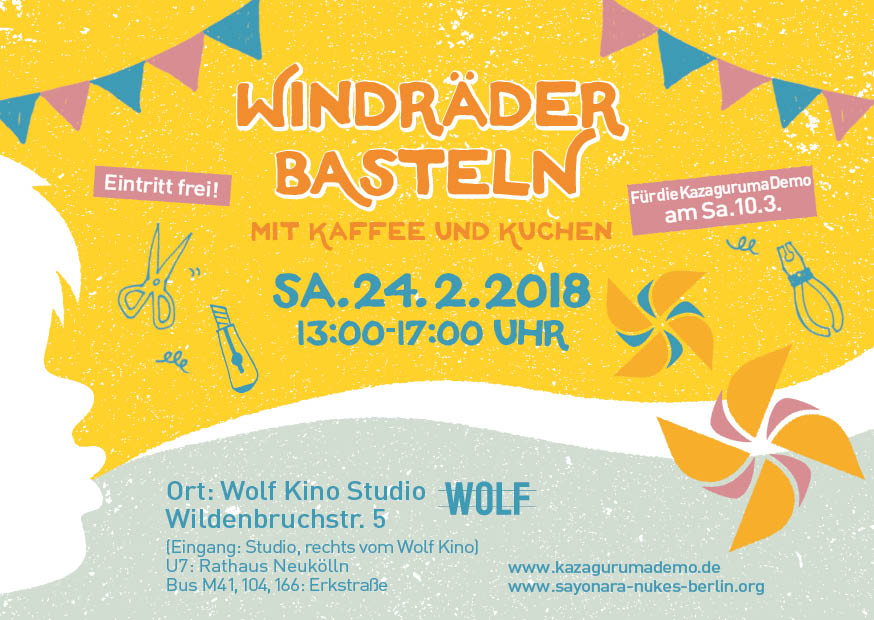 How is to make pinwheels with caffee and cakes? We will make a lot of pinwheels, which we distribute at the demo for seven years of FUKUSHIMA at 10.03.2018. Families with chidren are welcome. We will have a children corner.
★Where? In the Wolf Kino Studio (not in the Wolf Kino), Entrance is at right side of Wolf Kino.
Kazaguruma workshop Facebook page
Host: Sayonara Nukes Berlin
Register: sayonara-nukes-berlin _at_ posteo.de
Past event related videos
Protestival 2016 : Nuclear, Democracy and Beyond
Kazaguruma Demo 2015 documentary film
Kazaguruma Demo 2014 (PressTV)